Professor Vita: Dee Bissell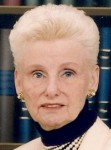 DEE BISSELL, NCAC II
Brandenton, FL
Professor: Course 419 - Family Issues and Recovery
  
EDUCATION

B. S. in Criminology, American University, Washington, D.C.
MA in Criminology, American University, Washington, D.C.

Her training in chemical dependency was accomplished at Johns Hopkins University, School of Mental Health in Baltimore, MD and she has done training in Family Systems. Her Family Systems training was done at GroomeCenter, Sibley Hospital, Washington, D.C.

She is a member of the Alpha Phi Sigma National Criminal Justice Honor Society.

EXPERIENCE

Dee Bissell has been in the field of substance abuse and counseling since 1976. She was with the Ephesians program since 1978 and went full-time in 1982. She retired in December of 1995.  During her tenure in this ministry she wrote the curriculum for the seminars that were presented. The curriculum covered such topics as Adult Children of Alcoholics, Substance Abuse and The Family, Intervention and Christian Perspective on Incest.

Currently she is in charge of the Fresh Start Ministry at Braden River Baptist Church. She facilitates a Women's Group and supervises a Men's Group. She also teaches a Women's Sunday School Class at Braden River Baptist Church on Sunday mornings. On Tuesday and Thursday mornings she tutors young boys at the Manatee Adolescent Treatment Center in Bradenton Florida. She also works with the Net Institute training students to become Addiction Counselors in the State of Florida.

PERSONAL

Ms. Bissell had polio at four months old and is now suffering from Post-Polio Syndrome.
Her testimony was written up in June of 1990 in Decision Magazine.
In April of 1997 her son took his life. With faith and her training she has been able to share her struggle in poems and seminars. She has produced a booklet entitled "Good Grief" and a self-published book dedicated to her son entitled "No More Tears." She also wrote and self-published a book called The Touch of The Masters Hand - Healing From Life Dominating Problems. Her follow up poem book is entitled "No More Fears." They are for sale from the author.

Her husband of 53 years passed away in February of 2001. She has one daughter living and two grandchildren. She works out of her home and has written columns for the disabled, written articles for other magazines, and is working on a devotional workbook aimed at helping to lift the spirits of those suffering in body, mind and spirit.