City Vision University Professor Vita: Mark A. Turner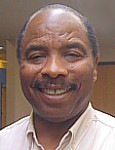 MARK A. TURNER
Education:
MA in Telecommunications Management, Webster University,  Kansas City, MO
MS in Computer Resource Information Systems Management, Webster University,  Kansas City, MO         
BA in Business & Marketing Management, Park College, Kansas City, MO
AAS in Electronics, DeVry Institute of Technology, Kansas City, MO
 
Skills Summary:
Marketing, Sales, Sales Management, Team Building, Leadership, Written Communication, Oral Communication, Employee Motivation, Employee Development, Training, Presentations, Account Development, Public Speaking, Customer Negotiations, Budgeting, Proposals, Prospecting, Sales Strategies, Needs Analysis, Account Planning, Product Evaluation, Microsoft Word, Microsoft Mail, Microsoft Excel, PowerPoint.

Experience:
Metropolitan Community College, Kansas City, MO
Adjunct Professor/Intern Instructor,  September 2003 – Present
Responsible for planning class lectures for students.
Responsible for grading of test papers and for developing test such as final exam and mid-term for students.
Responsible for group activities and class discussions.
Manage flow of outside information that is relevant to subject matter.

The Salvation Army, Bellefontaine Corps, Kansas City, MO
Director of Youth Outreach Ministries   March 2005 – August 2007
Assist corps officers in monitoring all outreach ministries: Feeding Program and Community Center.
Meet with departmental supervisors weekly for program reviews.
Direct the POWERHOUSE Youth Character Building Programs.
Project and submit for approval a youth and outreach ministries program budget.
Maintain daily and monthly statistics for all youth ministries.
Promote participation in Salvation Army Divisional and Territorial events.
Be responsible for all youth visitation and follow-up to include home visits, school visits, detention center visits.
Responsible for outside speakers to come into class and talk about real-world situations.
Cingular Wireless,  Kansas City, MO & Lawrence, KS
Store/Branch Manager   July 1996 – November 2004
Responsible for attainment of annual revenue and product quotas for non-management level sales staff.
Trained, developed, coached and motivated sales staff and technical support staff.
Directed sales staff in formulation of sales strategies and expanding their customer base.
Managed support activities for administrative staff.
Outstanding production of customer base in region for Lawrence Store, awarded Cingular Summit Award 2001.

Southwestern Bell Wireless, Overland Park, KS
Account Representative  July 1993 – July 1996
Responsible for sales of Southwestern Bell Wireless service, products and all accessories.
Responsible for entire sales process including expanding customer base, generating proposals and closing sales.
Responsible for attainment of annual revenue and product quotas.
Responsible for new account development.
Managed a team for technical installations.
Attained top performance ratings based on exceeding quotas at 100%, 125% and 150% consecutively.

DeVry Institute of Technology, Kansas City, MO
Account Representative—Enrollment  November 1986 – June 1993
Responsible for developing new marketing and recruiting strategies.
Developed training for new account representatives.
Exceeded quotas consistently achieving top performer of the month.
PRIDE (Professional Recognition Integrity of Excellence) achieved two consecutive years.
Attended annual sales meeting on two different occasions as key motivational speaker.