Professor Vita: Rachael Jarboe
Rachael Jarboe, Professor, Course 308

---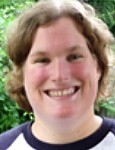 Rachael Jarboe, MA
Financial Aid & Student Support, City Vision University
Phone: 816-298-0455 

EDUCATION

SafeServer, certificate, 2003 – 2007

Training and Management Development Program, certificate, Pioneer College Caterers, Inc, Nashville, Tennessee, May 2003

MA, Interculural Studies, 2002 - 2004
Nyack College and Alliance Theological Seminary 

BA, Interdisciplary of Missions and Music, 1998 - 2002
Nyack College 

High School Diploma, 1994 - 1998
Leonard Hall Jr. Naval Academy 

PROFESSIONAL EXPERIENCE

Administrative Assistant, Financial Aid Assistant & Student Support Services Provider at TechMission / City Vision University.
October 2010 - Present (5 years)
Direct Care Staff of the Mary-Martha Learning Center at Esther R. Sanger Center for Compassion, Inc.
April 2010 - December 2010 (9 months)
Volunteer Coordinator at TechMission

September 2007 - March 2010 (2 years 7 months)
Assistant Manager at Pioneer College Caterers

Camp Counselor at Delta Lake Bible Conference Center


SKILLS & EXPERTISE

Volunteer Management
Non-profits