Professor Vita: Perry Jones
Perry T. Jones, Professor, Course 302

---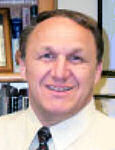 Rev. Perry Jones
Executive Director 
Capital City Rescue Mission
Albany, New York
Education 
Bachelor of Arts in Religion from Trinity College, Dunedun, FL

,

1977 

Masters Degree in Theology

,

Grace Seminary, Winona Lake, Indiana, 1982
 Professional Experience
Perry has served as Executive Director of Capital City Rescue Mission in Albany, New York since 1982.
He has helped to develop the Capital City Rescue Mission and to position it to serve greater numbers of people and more divergent needs. Led in the following changes:
Operating budget increased from $36,000 to $1,600,000
Square footage of facility increased from 7,000 to 45,000 (including a new 37,000 square foot facility)
Spiritual discipleship program was established for 25 men
Number of emergency shelter beds increased from 17 to 90
New Faith Family Center for women and children was opened
Mission staff increased from one to thirty-five
Free medical clinic was established with part-time nurse practitioner
Adult learning center was launched with full-time staff
50,000 square foot warehouse was purchased to supplement present facilities
Ordained to Christian Ministry by First Baptist Church of Westerlo, New York, 1987
Leadership Experience
Expansion Committee Chair, Association of Gospel Rescue Missions, 2003 - Present

Northeast District President, Association of Gospel Rescue Missions, 2002 - Present, 1990-1994
Elder, King's Chapel, Glenmont, New York, 1996 - Present
Northeast District Vice-President, Association of Gospel Rescue Missions, 1986-1990
Personal
Perry lives in Ravena, New York and is married to Susan, who also works at Capital City Rescue Mission as the Director of Development. They have two children, Andrew and Rachel. Andrew is a computer systems engineer in Connecticut and Rachel is a senior at Philadelphia Biblical University.