The

most affordable

accredited

online Christian MBA for
nonprofit management

and

social entrepreneurship

.
Next Start Date
March 22, 2021
Class Type
100% Online, 8 Week Courses
Transfer Credits
Up to 25% of credits can be transferred or come from prior learning assessment
What Will You Learn in City Vision's

Online MBA Degree?
Courses & Concentrations
Core Courses (six required)

 

Social Entrepreneurship & Nonprofit Management Concentration (pick at least 4 graduate courses)

Graduate Courses


You may also take up to 2 undergraduate courses from the list below (or any other 300 or 400 level course)

 

Education Management Concentration (pick six)

Instructional Design
Academic Program Design and Accreditation
Disruptive Innovation in Education
Cross-Cultural Management and Ministry
Grant Writing
Nonprofit Fundraising (undergrad)
Students must select one concentration. Students may also select a Diversified Concentration where they can choose any combination of concentration courses to create their own custom concentration. For help developing a degree plan you can watch the video How to Determine What Courses You Need to Graduate and follow the instructions in our Degree Completion Plan Template.
Course Schedule
Degree Completion Plan
Fall 1, First Year: 6 credits (pick 2)

Fall 2, First Year: 6 credits

Spring 1, First Year: 6 credits (pick 2)

Spring 2, First Year: 6 credits



Summer, First Year: 6 credits

Fall 1, Second Year: 3 credits
Open Elective (any graduate or undergraduate course)

Fall 2, Second Year: 3 credits



Total: 36 Credits

Course Competency Map
Ministry & Interpersonal Competencies


Operations & Governance Competencies


Innovation & Entrepreneurial Competencies


Business & Funding Competencies




Each of our courses map the above competency domains that relate to the Management Skills Assessment Instrument/Competing Values Framework. Students can use this framework to develop custom competency maps for their degree plan based on their goals. Relative to our other degrees, this degree emphasizes the Business & Funding Competencies more.
Degree Outcomes
Degree outcomes are the overall skills and knowledge we expect you will have after successfully completing a  degree program at City Vision University.  After completing the degree, you will be able to do the following:
Finance. Analyze the complexities of financial and administrative systems and apply that to make effective business decisions.

Innovation. Develop strategies and plans to effectively use technology and innovation to achieve organizational goals.

Relational. Develop and implement human capital, talent management and general human resource plans sensitive to the dynamics of corporate human behavior in different cultural contexts.

Values. To develop plans to achieve their own personal vocation and calling as well as bringing social change to the world in line with Christian values.

Strategy. To develop a synthesis to integrate a wide range of business skills into a plan for starting or growing an organization.

Specialization. Demonstrate professional competencies in a specialty area appropriate for managerial roles in private industry, public sector institutions, and not-for-profit agencies.
Online Master of Business Administration Degree: Information and Requirements
Job Opportunities
Our MBA program will prepare you to be a senior manager in a nonprofit or a socially conscious business.
More than 70% of our graduates have worked in the nonprofit or ministry sector after graduation.
Others often work in businesses with values that reflect strong social responsibility and entrepreneurship.
Admissions Requirements
You can apply for free now.
We do not require the GMAT or other entrance exam.
You must have an accredited bachelor's degree (in any field) to enroll.
You must submit the following:
A copy, scan or photo of a diploma or a transcript to verify bachelor's degree completion.
A copy, scan or photo of a government-issued photo ID.
For more information read our admissions instructions and standards of admission.
Graduation Requirements
To graduate, students must:
Complete 36 credits from 6 core courses and 6 concentration courses with at least 27 credits from City Vision.
Have a cumulative GPA of at least 2.0 (including City Vision credits and accepted transfer credits).
Have no outstanding balance with the school.
How this Degree Can Help You Achieve Your Goals
Why Choose City Vision's Online MBA Degree?
Flexible Admissions & Transfer Credit Process
We are
accredited by the Distance Education Accrediting Commission
, which is listed by the U.S. Department of Education as a recognized accrediting agency. We are an
Approved Provider for NAADAC
, which means that our addiction counseling courses are approved for Certified Addiction Counselor credit in
most states
.
With our 8-week format and 5 start dates per year, you can study on your schedule in 100% online courses. You never have to travel to a physical campus.
Our online courses are like live courses but instead of live lectures, most are recorded. Instead of live discussion, you have discussion forums with other students.
Radically Affordable so You Can Graduate Without Debt
What Our Students are Saying:
My education at City Vision has been instrumental in my life. I feel confident in my knowledge of addiction. I am able to counsel others.

Their concern for their students has encouraged me to be more compassionate towards others. I am not just a student of City Vision. I am part of the City Vision family.
I had a calling to become an addiction counselor and City Vision offered the most affordable and time effective way of doing that through their online classes.

I really enjoy the live class video sessions because it allows us to put names to faces.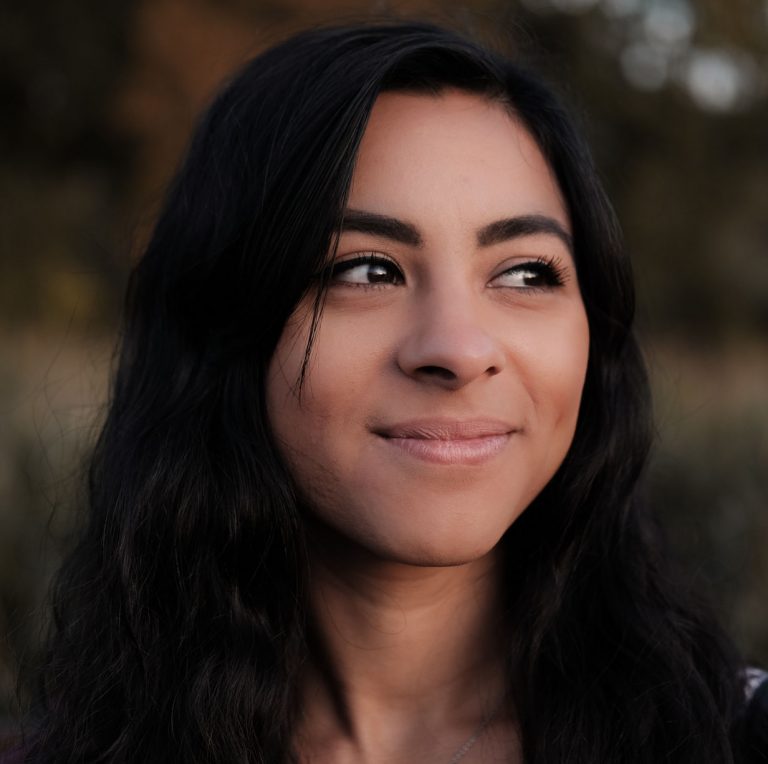 You Work to Transform Lives - Let Us Be a Guide
Like us, you work to transform lives. But some people you serve may appear stuck in dysfunction. You may feel over your head, like no one trained you for this. The needs seem endless, and you want to be more effective.
You know you need training to serve well, but you don't have the time to stop working to get trained. City Vision's flexible online programs allow you to balance work, family, and the rest of your life.
You deserve an affordable, flexible degree so you can help move your nonprofit to profound success. We want our students to know they are making a difference.
You may feel like your current position is an accident. But there are no accidents in God's plan. Study with City Vision, clarify your calling, and be equipped to transform more lives than you've imagined.
Frequently Asked Questions