Students from St. Matthew's House get a

33% scholarship

to the only accredited online university

founded by Rescue Missions for Rescue Missions

.
City Vision provides a 33% discount to students from St. Matthew's House.
After discount tuition is only: $500/course ($5,000/year) undergraduate or $550/course ($5,500/year) graduate.
City Vision and St. Matthew's House Partnership
St. Matthew's House is an incredibly innovative $17 million dollar rescue mission serving the poor, homeless and addicted in Naples, FL. Each year, they provide over 513,000 meals and housing to over 1,000 individuals. Of those, 120 are placed in jobs, and 385 are placed in housing. The leadership of St.Matthew's realized a key strategy to remain effective and innovative is to invest heavily in the education and training of their staff. In the past 3 years, St. Matthew's has had over 33 of their staff and others enroll in City Vision and one of their staff has become faculty.
As a strategic partner, City Vision provides a 33% discount so tuition is only $5,000/year. Also, many of their staff have outstanding senior management experience, enabling them to accelerate their degree by getting prior learning credit for their past experience. City Vision plans to partner with St.Matthew's to design some of our free MOOC courses, so they could be taken by all their intensive residential recovery programs participants. As our partner, St. Matthew's can better fulfill their vision of transforming thousands of lives and becoming a national model of best practices for other organizations to replicate.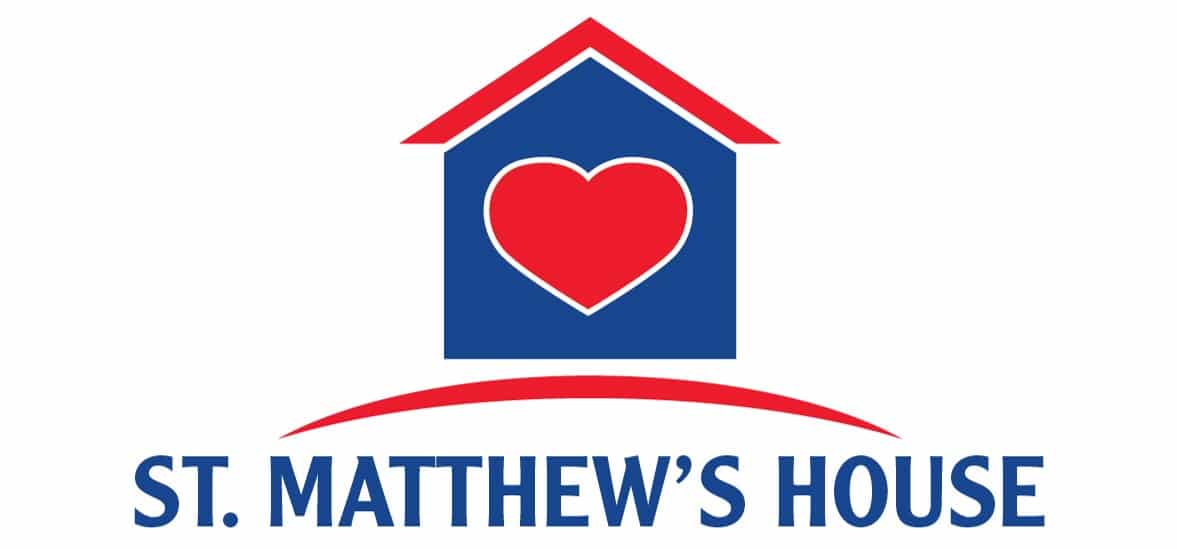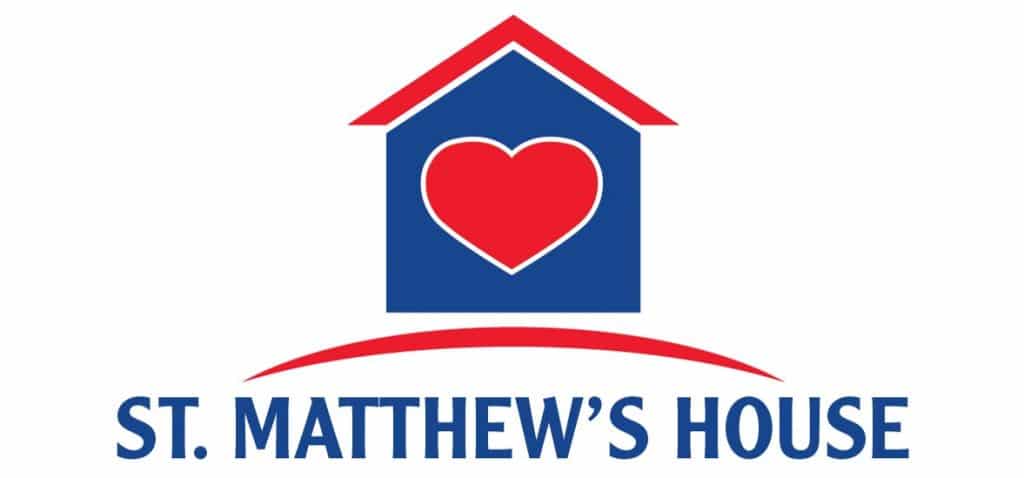 "The partnership with City Vision has been one of the most important factors to equip our team to minister to the needs of the poor. Without this partnership, we wouldn't be nearly as effective serving our most vulnerable neighbors."

– Rev. Vann Ellison, President, St. Matthew's House
City Vision's History with St. Matthew's House and other Rescue Missions
Students from St. Matthew's
Students from Rescue Missions
Current/Former Rescue Mission Faculty
City Vision founded as the education arm
of AGRM called Rescue College.
Rescue College is accredited by the Distance Education Accrediting Commission with a degree completion program in Missions.
Rescue College becomes a part of the
Christian nonprofit TechMission
and is renamed City Vision College.
City Vision College starts offering graduate programs and becomes City Vision University.
City Vision celebrates serving students and
interns from over 100 rescue missions.
Current and Former City Vision Faculty from Rescue Missions
Barbara Clemenson, Director of Finance and Administration
Cassie Sorenson, Former Director, Ventura County Rescue Mission
Cobby Asante-Mensah, Men's Program Director, Union Gospel Mission Dallas
James Harriger, Former Executive Director, Springfield Rescue Mission
James VarnHagen, Former Executive Director, New York City Rescue Mission
John Savage, Former Director of Gift Planning, Los Angeles Mission
Leonard Erb, Former Executive Director, Market Street Mission

Lisa Hoffman

, Program Director, Wheeler Mission
Lorraine Minor, Former Associate Executive Director, City Union Mission Kansas City
Mark Siegrist, Director of Education, Denver Rescue Mission
Michael Liimatta, Former Education Director, AGRM
Perry Jones, Executive Director, Capital City Rescue Mission
Robert Rapp, Chaplain Overseer, Portland Rescue Mission
Steven Brubaker, Chief Vision Officer, Water Street Ministries
Victoria Queen, Founding Dean of Victory Trade School, Springfield Rescue Mission
Kiley Tyler, Vice President of Human Capital, St. Matthew's House
Flexible Admissions & Transfer Credit Process
We are
accredited by the Distance Education Accrediting Commission
, which is listed by the U.S. Department of Education as a recognized accrediting agency. We are an
Approved Provider for NAADAC
, which means that our addiction counseling courses are approved for Certified Addiction Counselor credit in
most states
.
With our 8-week format and 5 start dates per year, you can study on your schedule in 100% online courses. You never have to travel to a physical campus.
Our online courses are like live courses but instead of live lectures, most are recorded. Instead of live discussion, you have discussion forums with other students.
Radically Affordable so You Can Graduate Without Debt
What Our Students are Saying:
My education at City Vision has been instrumental in my life. I feel confident in my knowledge of addiction. I am able to counsel others.

Their concern for their students has encouraged me to be more compassionate towards others. I am not just a student of City Vision. I am part of the City Vision family.
I had a calling to become an addiction counselor and City Vision offered the most affordable and time effective way of doing that through their online classes.

I really enjoy the live class video sessions because it allows us to put names to faces.
Which City Vision Degree Fits You?
Christian Ministry
Ministry Careers
Bible courses & more Ministry Competencies in core

Concentrations: Urban Missions, Ministry Mgt, Counseling Ministry
Nonprofit Management
Nonprofit & Ministry Careers
Most balanced and practical for nonprofit careers

Most direct path to a nonprofit or ministry career
Addiction Counseling
Counseling Careers
Helps you prepare to be a certified addiction counselor

Our most popular degree with highest job placement rate
BS in Business Administration
Nonprofit & Business Careers
More Business courses with focus on nonprofits and social entrepreneurship

Concentrations: Nonprofit Management & Social Entrepreneurship
MBA
Senior Leadership in Nonprofit & Business Careers
Prepare you for senior leadership in nonprofits and businesses

Concentrations: Nonprofit Management & Education Management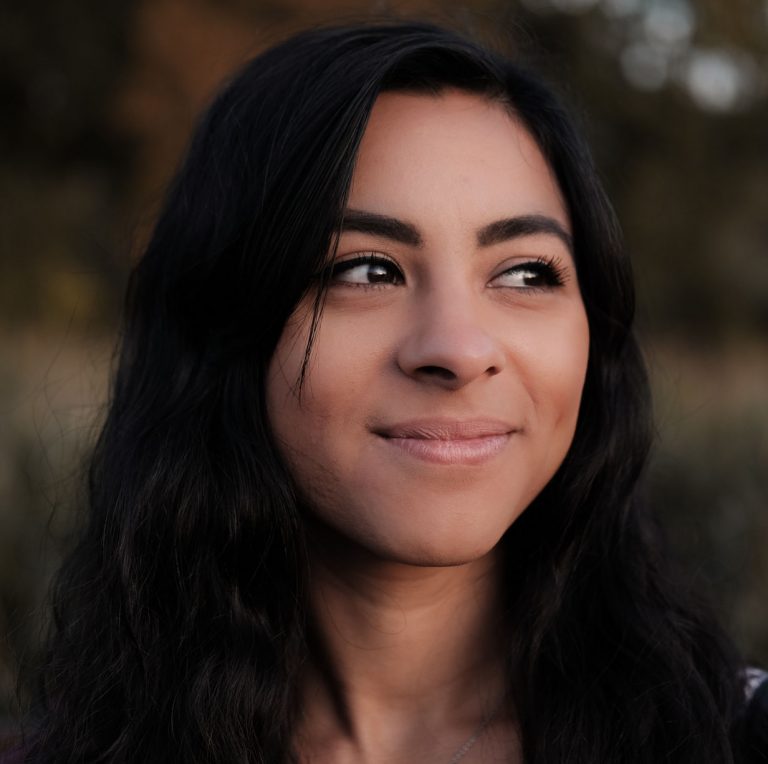 You Work to Transform Lives - Let Us Be a Guide
Like us, you work to transform lives. But some people you serve may appear stuck in dysfunction. You may feel over your head, like no one trained you for this. The needs seem endless, and you want to be more effective.
You know you need training to serve well, but you don't have the time to stop working to get trained. City Vision's flexible online programs allow you to balance work, family, and the rest of your life.
You deserve an affordable, flexible degree so you can help move your nonprofit to profound success. We want our students to know they are making a difference.
You may feel like your current position is an accident. But there are no accidents in God's plan. Study with City Vision, clarify your calling, and be equipped to transform more lives than you've imagined.
Frequently Asked Questions