Get credit for TUMI courses toward your City Vision degree. After scholarship for TUMI students,

tuition is only $5,000/year

.
City Vision provides a 33% discount to TUMI students.
After discount tuition is only: $500/course ($5,000/year) undergraduate or graduate.
TUMI College Credit Mapping
Students from the Urban Ministry Institute can receive up to 32 credits for prior learning based on the following course mappings. Students wishing to have credit evaluated should provide a copy of their TUMI transcript sent to City Vision.

Biblical Studies
Conversion and Calling (Module 1): 2 credits
Bible Interpretation (Module 5): 2 credits
Old Testament Witness to Christ & His Kingdom (Module 9): 2 credits
New Testament Witness to Christ & His Kingdom (Module 13): 2 credits
Theology and Ethics
The Kingdom of God (Module 2): 2 credits
God the Father (Module 6): 2 credits
God the Son (Module 10): 2 credits
God the Holy Spirit (Module 14): 2 credits
Christian Ministry
Theology of the Church (Module 3): 2 credits

The Equipping Ministry (Module 15): 

 2 credits

Practicing Christian Leadership (Module 11)

: 2 credits

Foundations of Christian Leadership (Module 7)

: 2 credits
Urban Mission
Foundations for Christian Mission (Module 4): 2 credits
Focus on Reproduction (Module 12): 2 credits
Evangelism and Spiritual Warfare (Module 8): 2 credits
Doing Justice & Loving Mercy: Compassion Ministries (Module 16): 2 credits
Associate's Degree
In Christian Ministry & Leadership or Business
$5,000

Completion Cost with TUMI Discount and 32 Transfer Credits
Transfer up to 45 credits (32 from TUMI)

Only need 60 credits to complete
Bachelor's Degrees
In Christian Ministry & Leadership, Nonprofit Management,
Addiction Counseling or Business​
Transfer up to 90 credits (32 from TUMI)

Only need 120 credits to complete
City Vision's History with Urban Ministries and TUMI
City Vision Students from TUMI Sites
TUMI Leaders as Current/Former CVU Faculty
City Vision founded as the education arm of AGRM called Rescue College.
Rescue College is accredited by the Distance Education Accrediting Commission with a degree completion program in Missions.
Rescue College becomes a part of the Christian nonprofit TechMission and is renamed City Vision College.
City Vision College starts offering
graduate programs and becomes
City Vision University.​
City Vision gets Associate's and Bachelor's Degrees in Christian Ministry and Leadership
accredited using TUMI material co-designed
with Hank Voss from World Impact/TUMI.

City Vision becomes a TUMI site.
Current and Former City Vision Faculty with TUMI Affiliation
Dr. Hank Voss,  Senior National Staff, 

The Urban Ministry Institute

Dr. Paul de Vries, President, New York Divinity School

Dr. Bob Lay

, Dean of TUMI Los Angeles
Peter Watts, West Region Vice President, 

World Impact

Dr. Bonita Smith, 

Dean, 

C.H. Mason Bible College
TUMI Site Partner Profile: New York Divinity School
The New York Divinity School (NYDS) serves the urban evangelical community of New York City as a TUMI site through training in Biblical knowledge, evangelism, ministry skills, and theology. The school is led by Dr. Paul de Vries, who serves as a TUMI site director. NYDS has been offering City Vision's accredited online courses based on TUMI material as a complementary option for his students taking TUMI courses in person to offer more flexibility needed based on schedule and geographic constraints.
Paul has served as faculty with City Vision University and NYDS has referred several students to City Vision over the past few years. He said that City Vision provides a very streamlined process for credit recognition. Paul said, "The knowledge provided by TUMI courses is wonderful, but in today's world it is essential to also have a degree that City Vision University is empowered to grant to students." To him, key values of the partnership are the intellectual and spiritual unity that comes from City Vision's accredited ministry courses using TUMI curriculum and that City Vision ministry faculty are also TUMI site directors. 


"There is a tremendous harmony combining the genius of Dr. Don L. Davis's TUMI curriculum with a values-aligned program through City Vision that multiplies the benefits to students."
– Dr. Paul de Vries, New York City, TUMI Site Director and President of New York Divinity School
Alumni Story: Jean Congera, TUMI Graduate, BA in Christian Ministry & Leadership '20 City Vision
Jean Congera was born in Rwanda and spent much of his early life in refugee camps in Rwanda and the Democratic Republic of Congo. He came to the US in 2006. He got involved in Christian community development because he wanted to help others in the ways he was helped, and started working at the Refugee Ministry Leader at Northwest Community Center out of Northwest Bible Church. He became one of the leaders who planted a Refugee Church at the Northwest Bible Church in Dallas. He realized that he needed more training, so he enrolled in The Urban Ministry Institute in Dallas. After he graduated, he enrolled at City Vision and received 30 credits for his studies at TUMI. He graduated with a Bachelor's degree in Christian Ministry & Leadership in 2020.
Now, as of 2021, he is enrolled in City Vision's MBA program, and was able to get prior learning credit for his church planting experience. In addition to being a community leader and pastor, he is also a husband and father of two children. In the long term, he plans to go back to Africa to develop ministries there similar to those he has developed in the US.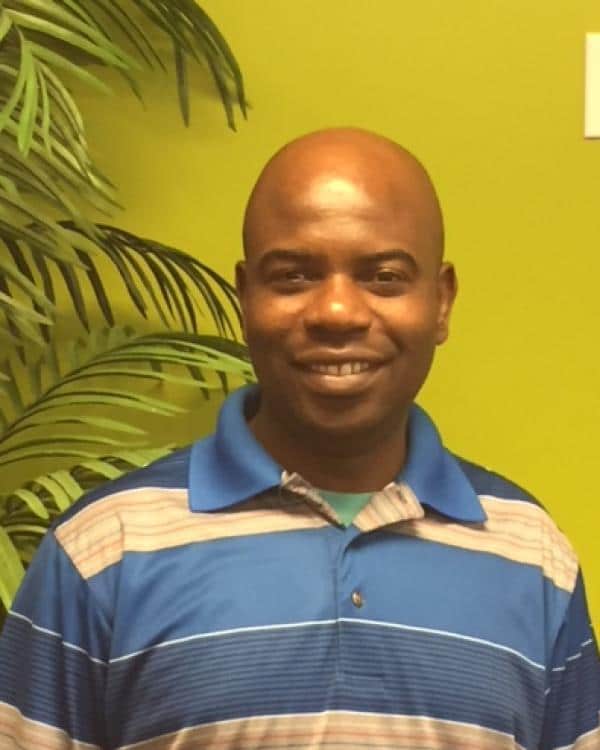 City Vision Students and Alumni from TUMI Sites
New York Divinity School
• Darnell Pierre-Canel
• Vondell Scott
• Katherine Meeks
• Lam Trang
• Kim-Maria Osorio
TUMI Dallas
• Jean Congera
TUMI Houston
• Lana Ward
• Victor Martinez
TUMI Solano
• Charles Nickell
World Impact Staff
• Cedric Nelms, LA City Director of Ministry
TUMI Topeka
• Stephanie Farr
TUMI Los Angeles
• Reginald Quintana
• Jennifer Chou
Flexible Admissions & Transfer Credit Process
We are
accredited by the Distance Education Accrediting Commission
, which is listed by the U.S. Department of Education as a recognized accrediting agency. We are an
Approved Provider for NAADAC
, which means that our addiction counseling courses are approved for Certified Addiction Counselor credit in
most states
.
With our 8-week format and 5 start dates per year, you can study on your schedule in 100% online courses. You never have to travel to a physical campus.
Our online courses are like live courses but instead of live lectures, most are recorded. Instead of live discussion, you have discussion forums with other students.
Radically Affordable so You Can Graduate Without Debt
What Our Students are Saying:
My education at City Vision has been instrumental in my life. I feel confident in my knowledge of addiction. I am able to counsel others.

Their concern for their students has encouraged me to be more compassionate towards others. I am not just a student of City Vision. I am part of the City Vision family.
I had a calling to become an addiction counselor and City Vision offered the most affordable and time effective way of doing that through their online classes.

I really enjoy the live class video sessions because it allows us to put names to faces.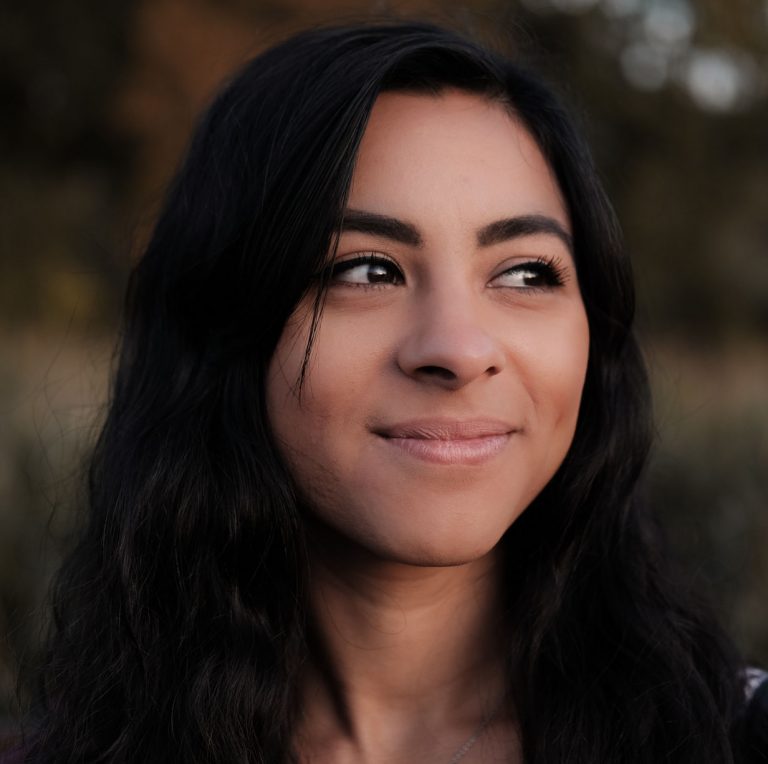 You Work to Transform Lives - Let Us Be a Guide
Like us, you work to transform lives. But some people you serve may appear stuck in dysfunction. You may feel over your head, like no one trained you for this. The needs seem endless, and you want to be more effective.
You know you need training to serve well, but you don't have the time to stop working to get trained. City Vision's flexible online programs allow you to balance work, family, and the rest of your life.
You deserve an affordable, flexible degree so you can help move your nonprofit to profound success. We want our students to know they are making a difference.
You may feel like your current position is an accident. But there are no accidents in God's plan. Study with City Vision, clarify your calling, and be equipped to transform more lives than you've imagined.
Frequently Asked Questions

"The partnership with City Vision has been one of the most important factors to equip our team to minister to the needs of the poor. Without this partnership, we wouldn't be nearly as effective serving our most vulnerable neighbors."

– Rev. Vann Ellison, President, St. Matthew's House