We are an accredited online university founded to serve

Rescue Missions and the Salvation Army

.
Providing degrees in
nonprofit management, counseling

and an

MBA

.
City Vision provides a 15% scholarship to those with the Salvation Army. After scholarship, tuition is only: $637.50/course ($6,375/year) undergraduate or $680/course ($6,800/year) graduate. For students outside the USA, tuition is: $500/course for undergraduate and graduate.
Degree Completion Paths for Salvation Army Officers & Staff
Bachelor's Degree Completion
In Christian Ministry & Leadership, Nonprofit Management, Addiction Counseling Or Business​
$6,375

Completion Cost with Salvation Army Discount and 75 Transfer Credits from CFOT + 15 Credits for Prior Learning
Get about 75 semester credits from CFOT (based on Crestmont)

Only need 48 more credits to complete (120 total)

$637.50 per 3 credit course US

Experienced officers can get 15 additional credits for prior learning
MBA
Concentration in Social Entrepreneurship & Nonprofit Management
$6,120

Completion Cost with Salvation Army Discount
and 9 Transfer Credits
Transfer up to 9 credits or get up to 9 credits for prior learning experience

Only need 36 credits to complete (27 if bringing in transfer credit)

$680 per 3 credit course US

$500 per 3 credit course international
After I studied at City Vision University, I came to believe in their mission enough that I became their board chair. Their courses and degrees are extremely flexible. They are a perfect match for the mission of the Salvation Army.
– Commissioner Jim Knaggs
City Vision's History with the Salvation Army
Full Time Interns Placed in Salvation Army
Students from the Salvation Army
Current Board Members from Salvation Army
City Vision founded as the education arm
of AGRM called Rescue College.
TechMission partners with Salvation Army on Equip for Success. Major Bill Hurula joins board and eventually becomes board president.
Rescue College is accredited by the Distance Education Accrediting Commission with a degree completion program in Missions.
TechMission starts placing AmeriCorps
interns with the Salvation Army.
Rescue College becomes a part of the
Christian nonprofit TechMission
and is renamed City Vision College.
City Vision College starts offering graduate programs and becomes City Vision University.
Former Western Territory Commander Commissioner Jim Knaggs becomes City Vision Board President.

City Vision's Past Partnerships with the Salvation Army
Past City Vision Internship Supervisors
National HQ
• Major Betty Israel
Compton Corps
• Captain Martin Ross
• Lieutenant Robert Davidson
• Jenny Davidson
South End Corps
• Major Irene Norman
St. Louis Corps
• Laura Grainger
• Sara Johnson
• Captain Steve Diaz (deceased)
• Major Phil Aho
Past City Vision Interns/AmeriCorps 
National HQ
• Candice Griffith
Compton Corps
• Sean McDonald
• Robert Williams
South End Corps
• Grant Kaidi
• Shayna Hollinquest
• Pearcy Ballah
St. Louis Corps
• Kierra Jackson
• Kristina Hunter
• Hunt Sayres
• Cheryl Punzalan
• John Stewart
• Jessica Lugo
• Michael Parisi
• Kelly Ridge
• Corey Dresser
• Kim Thorton
Past City Vision Students
Western Territory HQ
• Commissioner Jim Knaggs (former territorial commander)
Southeast Michigan ARC
• Julie Aren
Baltimore ARC
• Erica Barnes
• Kevin Barnes
Pueblo Corps
• Karen Lovelady

Santa Rosa Corps
• Todd Lovelady

Salvation Army Livonia, MI
• Barbara McCauley

Salvation Army Folsom, PA
• Christine Tilley
City Vision and Salvation Army Success Story
Flexible Admissions & Transfer Credit Process
We are
accredited by the Distance Education Accrediting Commission
, which is listed by the U.S. Department of Education as a recognized accrediting agency. We are an
Approved Provider for NAADAC
, which means that our addiction counseling courses are approved for Certified Addiction Counselor credit in
most states
.
With our 8-week format and 5 start dates per year, you can study on your schedule in 100% online courses. You never have to travel to a physical campus.
Our online courses are like live courses but instead of live lectures, most are recorded. Instead of live discussion, you have discussion forums with other students.
Radically Affordable so You Can Graduate Without Debt
What Our Students are Saying:
My education at City Vision has been instrumental in my life. I feel confident in my knowledge of addiction. I am able to counsel others.

Their concern for their students has encouraged me to be more compassionate towards others. I am not just a student of City Vision. I am part of the City Vision family.
I had a calling to become an addiction counselor and City Vision offered the most affordable and time effective way of doing that through their online classes.

I really enjoy the live class video sessions because it allows us to put names to faces.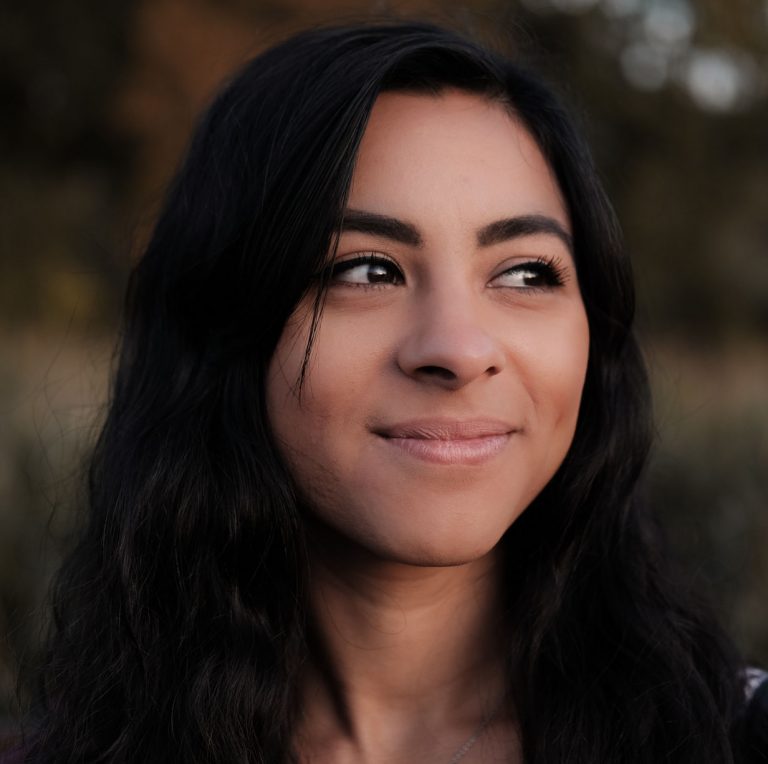 You Work to Transform Lives - Let Us Be a Guide
Like us, you work to transform lives. But some people you serve may appear stuck in dysfunction. You may feel over your head, like no one trained you for this. The needs seem endless, and you want to be more effective.
You know you need training to serve well, but you don't have the time to stop working to get trained. City Vision's flexible online programs allow you to balance work, family, and the rest of your life.
You deserve an affordable, flexible degree so you can help move your nonprofit to profound success. We want our students to know they are making a difference.
You may feel like your current position is an accident. But there are no accidents in God's plan. Study with City Vision, clarify your calling, and be equipped to transform more lives than you've imagined.
Frequently Asked Questions