Professor Vita: Barbara Clemenson
Dr. Barbara Clemenson, Professor, Course 303, Course 309 and Course 405

---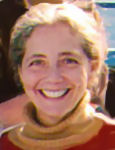 Dr. Barbara Clemenson, Phd, CPA, CFRE
SDG Nonprofit Consulting
Euclid, OH

Dr. Clemenson has written two articles about City Vision University:
Education
2001-2008 Executive Doctor of Management, Weatherhead School of Management, Case Western Reserve University.  Mandel Center Fellow.

1996-1999 Masters in Accountancy, Weatherhead School of Management, Case Western Reserve University

1993-1996 Accounting, Business and Economic classes to prepare for the CPA Exam, Case Western Reserve University

1986-1989 Master of Arts in History, Cleveland State University

1985-1986 Secondary Teachers Certification, Cleveland State University

1973-1976 BA in History and Spanish, Associate Degree in Early Childhood Education, Ohio University

Dr. Clemenson is both a Certified Public Account and a Certified Fund Raising Executive.
Professional Experience

SDG Nonprofit Consulting
2005-Present
Providing consulting to nonprofit organizations specifically in the areas of:
Financial analysis, and accounting and donor management database recording and reporting design and implementation [including their Chart of Accounts] so that leadership can strategically understand their finances and plan for the future.
Value-Based Strategic Planning, assisting organizations to determine not only where they are going, but also what values they are going to hold and how those will influence how they are going to act towards their stakeholders.
Account Director/Senior Strategist, Grizzard Agency
2004-2005

Responsible for leading the team, cultivating relationships and having ultimate responsibility for Missions working with the Grizzard Agency as their fundraising partner in the Central United States, and for working any Mission desiring special help in areas of expertise such as:
Strategic planning, both overall organizational and specifically for development
Financial analysis
Adjunct Instructor, Case Western Reserve University
2000-Present
Teaching:
Nonprofit financial and managerial accounting to graduate students of the Mandel Center for Nonprofit Organizations and the Mandel School for Applied Social Sciences.
Financial and managerial accounting to MBA students of the Weatherhead School of Management.
Introductory management accounting to beginning business and accounting undergraduate students.
Director of Finance and Administration, The City Mission
1997-2004
Responsible for all the financial and managerial accounting and administration at The City Mission, and for assisting the Executive Director with strategic planning and management issues. Also a vital member of the Development Team, working with both internal staff and external consultants to develop, implement and analyze donor relationships and communications. Personally cultivated a pool of donors to increase their understanding of The City Mission.
Developed and administered the chart of accounts, financial policies, budgeting process, accounting database, and internal and external financial reporting for The City Mission.
Oversaw all aspects of the accounting functions including income processing, payroll processing, Accounts Payable, expense procedures and financial statement and audit preparation.
Developed accountability and processing systems, trained leaders, and prepared and explained internal finances to a variety of audiences, including division directors, organization administrators and the Board of Trustees.
Developed, structured, updated, administered and analyzed information from our donor management database, working as a member of the Development Team to plan and implement development strategies. Managed the staff and volunteers working with this database.
Served the Executive Director as he strategically planned and dealt with management issues.
Developed the procedure, coordinated the organization-wide process and prepared the presentation of The City Mission's first long-term strategic plan.
Organized the annual budgeting process to continually tie into and implement the strategic plan.
Managed the office staff and volunteers to insure the efficient use of resources and the effective operation of our service to the other administrative and ministry staff members.

Involvement with AGRM
Individual member of the Association of Gospel Rescue Missions since 1997.
Secretary/Treasurer of the Mideast District of the AGRM [2001-Present]
Member of two AGRM task forces:
- Financial and managerial accounting issues
- Constitution and By-Laws
Frequent presenter or co-presenter at AGRM regional and national conventions
Involvement with the National Association of Street Schools
Board member and secretary, 2005 to Present.    Past chair of the Development Committee; current chair of the Governance Committee.
Presenter at the NASS Annual Conference and Family Reunion.
Other Experience
Participant on a variety of other community committees to learn from and network with others involved in the nonprofit sector, including:
United Way's Economic Self-Sufficiency Committee [1999-2002) and Strong Families = Strong Children Vision Committee [2002-Present)
United Way's Agency Services Committee [1997-Present]
Cuyahoga County's Client Tracking System Project Committee [2001 ]
Board member of the Homeless Service Network [2002-2004]
Planning committee for the Ohio Society of CPAs annual "CPAs in Industry Conference" [2002-2004]
Book reviewer for CharityChannel.
---